About Brooks
Brooks Harper is the premier College and Workforce Readiness speaker in America! He provides Keynotes, Workshops, and Training Material for students and professionals helping them discover, develop, market and sell their talents, skills and abilities that bring tangible value to the market place. He connects-the-dots between today's decisions and tomorrow's college and career options. Brooks draws from 15 years of leadership experience in Corporate America to invest in and inspire our current and future workforce!

"IF YOU COULD WRITE YOUR OWN JOB DESCRIPTION, WHAT WOULD IT BE?"
This was a life changing question for Brooks. Years before he became an Author and one of the most sought after Career Speakers in the country, he worked in Customer Service, Sales, and Management with four publicly traded companies. He made a great living while gaining valuable experience, yet his career lacked fulfillment. Every Sunday afternoon he would get a sick feeling in his chest. It was anxiety from dreading work on Monday. Brooks set out on a journey to turn his passion for helping others into a paycheck. He went on so many interviews it became, for him, an extreme sport! Then he was asked a simple but soul searching question: If you could write your own job description, what would it be?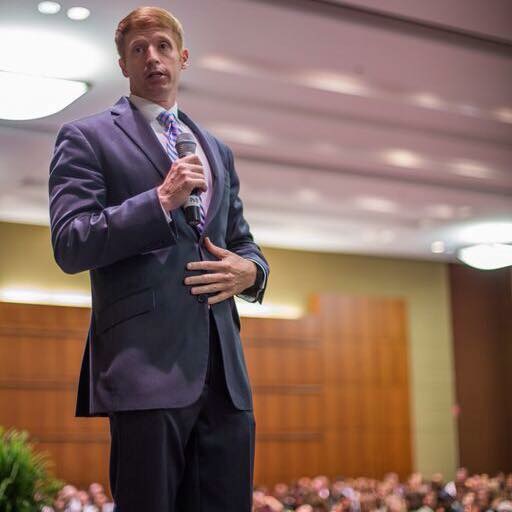 FAST FORWARD TO TODAY!
Brooks has spoken on hundreds of K-12, college and corporate campuses nation-wide to more than one million students, educators, parents and employees. He has turned his passion for helping others achieve gainful employment into his paycheck helping career seekers develop and convey their competitive advantages.
Brooks firmly believes "EVERY DAY IS AN INTERVIEW"™ and an opportunity to "TURN LEARNING INTO EARNING"™
He offers student, educator and corporate programs using a combination of entertainment, education, and hilarious stories to engage audiences, leaving them enlightened and inspired. His sense of humor and relevant illustrations capture audiences while motivating and challenging listeners to action.

COLLEGE AND CAREER READINESS AND AT-RISK YOUTH ADVOCATE
Brooks is no stranger to adversity. When he was nine years old his dad did what he calls a "Houdini." He left him, his two brothers and mother without notice. He was a Free Lunch, Hand-me-Down Clothes wearing, College Access Student! Brooks found solace and support in programs such as Boys and Girls Clubs and TRiO and is a strong advocate for them today, speaking on their campuses across the country.

For more information on scheduling Brooks to speak at your event CLICK HERE.