Just C-H-I-L-L-L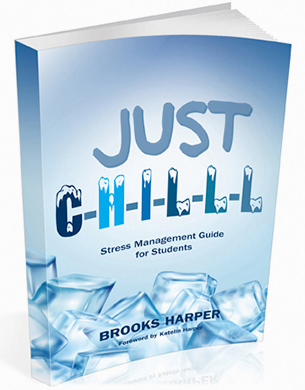 It is widely reported that today's generation is the most anxious and stressed in human history. Students are heading to college and into careers academically and skillfully ready, but too often not mentally and emotionally ready.
Our students need and deserve to be prepared for the challenges and struggles of performing their best in the 21st Century, personally and professionally.
Students need to learn to CHILLL:
C – Count Your Assets
H – Have Healthy Outlets
I – Invest in Yourself and the Return in Others
L – Lean on Others
L – Let Loose
L – Laugh
JUST C-H-I-L-L-L offers a booster shot of encouragement with stories of triumph, as well as simple concepts and action steps, helping students to overcome challenging events and manage pressures and obstacles NOW and at the NEXT level.
HARD COPY AVAILABLE END OF JANUARY – PRE-ORDER FOR YOUR CLASSROOM at DISCOUNT PRICING BY FILLING OUT FORM BELOW or email me the number of copies you would like directly @ brooksharperspeaks@gmail.com:
E-book available now on AMAZON HERE: JUST C-H-I-L-L-L
---
Please fill out form to receive pricing for bulk orders
---